A Story On How a Common Man Became Megastar
Contributed by Krishna Prasad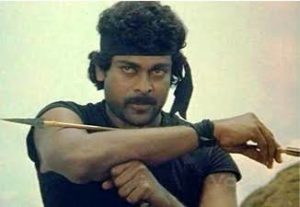 October 28,1983. Time : Morning show ayina taruvatha. Iddharu friends matladukuntunnaru…Every week lage aa week kuda oka cinema release ayyindhi ra, cinema chala bagundhi ani talk vachindhi, mukyamga  kotha hero anta fights and dance latho iragadeesadanta, anthaku mundhu hero ga okato, rendo cinemalu chesadanta villain and side roles kuda chesadanta ani valliddharu matladukuntunnaru.Vallidharu ala matladukuntunna cinema name Khaidhi. Aaa hero CHIRANJEEVI. Telugu cinema ki oka Star dhorikina roju adhi. Aaa Khaidhi nunchi ippati Khaidhi 150 varaku tiruguleni hero la edhigaru mana Megastar.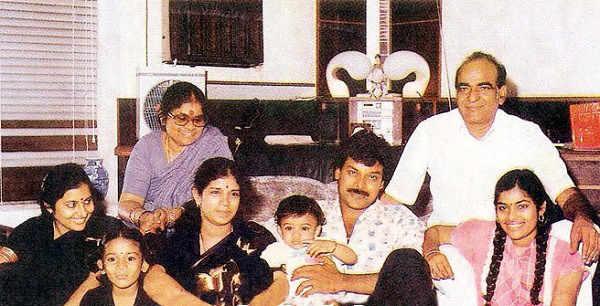 Konidela Siva Shankara Vara Prasad simple ga cheppalantey mana Megastar Chiranjeevi. Konidela Venkatrao, Anjana Devi dhampathulaku 1955, August 22 na West Godavari district, mogalthuru lo janmincharu. Villadhi oka madhya tharagathi kutumbham. Chiranjeevi Chennai loni film institute nunchi Diploma pondharu. Punadhi rallu Chiranjeevi act chesina first movie. But  Pranam kareedhu (1978) mundhuga release ayyindhi. Ayana tesukunna modhati remuneration 1,116.
Chinna Chinna side roles tho start ayyi, thana krushi, pattudhalatho anathi kalam lo star ga edhigaru Chiru. 1980,90's lo enno different types of characters tho, navarasalu pandinchagala natudiga perupondharu Chiranjeevi. 40 years career lo Dynamic hero, macho star, supreme hero,  megastar lanti screen names tho patu, enno Awards and Rewards pondharu.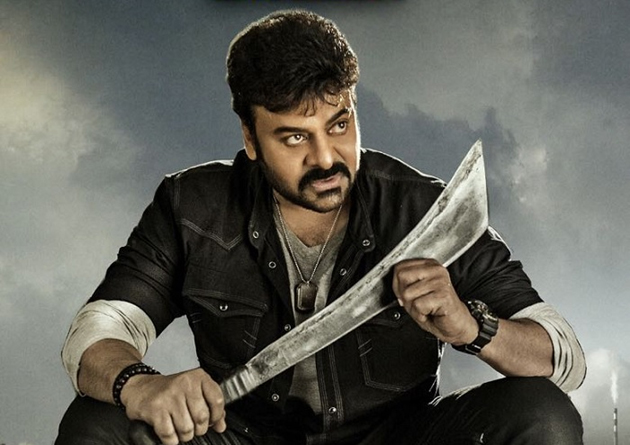 Whole country lo eeyanaki dhadhapu 3,000 fans associations vunnai. 150th movie tho grand ga re-entry ichina Chiru malli record la veta modhalu pettaru. Aayana Swayam krushi, natana, action, dances, helpful attribute ela ayanaloni prathi vishayam entho mandhiki margadarsakam ayyay. Ela cheppukuntu pothe Chiranjeevi gari gurinchi oka grandhame rayochu, Freedom fighter Uyyalawada Narasimha Reddy gari biopic ayina Sye ra Narasimha Reddy movie tho twaralo mana mundhuku rabothunnaru Chiranjeevi gariki All the best cheputhu…
HAPPY BIRTHDAY
 MEGASTAR   CHIRANJEEVI 
Generate your name in Syeraa Narasimha Reddy Font : https://linksind.net/syeraa/