NGK MOVIE FONT GENERATOR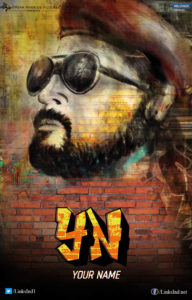 Stylize your name NGK Movie Font Generator Here : https://www.linksind.net/ngk/
Steps to get your name in NGK font:
Open the link
Enter your name in font generator
Select style and click submit
A image will be generated with your name in NGK Movie font
Download the image.
NGK is an upcoming Tamil film starring Suriya Sivakumar, Rakulpreeth and Sai Pallavi. The film is directed by Selvaraghavan and produced by S.R Prabhu.
Also try TSK Font Generator : https://www.linksind.net/tsk/
Tags : ngk font, ngk movie font, Suriya ngk style font, suriya ngk movie font maker, Suriya36 movie font, NGK poster font